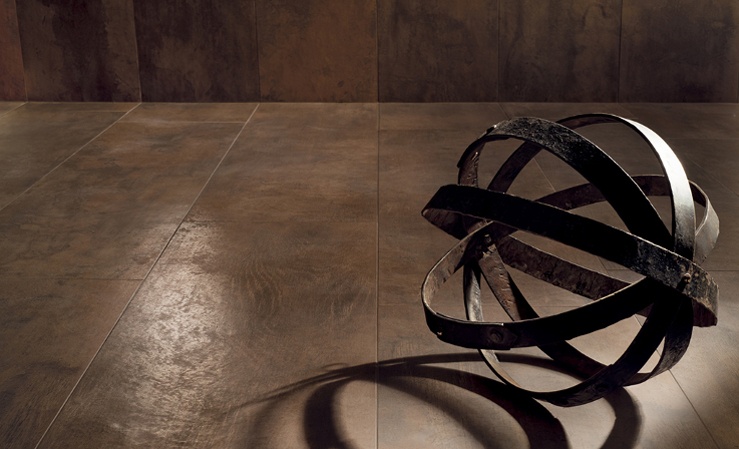 The history of
Gardenia Orchidea Ceramics Group
is associated with success
in Italy and in the whole world
, and of
absolute excellence
with regard to the design and production of high-quality ceramics.
The Group was set up in 1961 and, since then, the company has been committed to developing their personal concept of living. The creation of luxury ceramics has, therefore, become the concretisation of an actual decorative and interior design philosophy, and this approach immediately found the right recognition. Today, the Gardenia Orchidea Ceramics Group is associated with the Italian style in more than 120 countries of the world.
The Group's production is truly remarkable: each year, this company from Modena produces on average to four million meters of ceramics, in addition to an infinite variety of special pieces.
Collections designed by Gardenia Orchidea Ceramics Group are the perfect fit for those who are looking for high-end products, capable of combining the best production technology and refined design trends. The brand, currently led by Massimo Bonezzi, is an inseparable mix between traditional pottery of Modena and luxury fashion – a fusion that is also characterised by the partnership that, since 1997, connects the Gardenia Orchidea Ceramics Group to the famous Versace fashion house. This partnership gave life to Versace Home Ceramics project, the epitome of luxury for interior design on a global scale.
Something that has always distinguished the work of Gardenia Orchidea Ceramics Group is not only the quality and the highly-recognisable appearance of the product but also the values that guide the company - the first of which is the absolute dedication to the Made in Italy. The commitment and constant support for Italian ceramics have also reflected in the utmost attention to eco-sustainability: Gardenia is, in fact, a member of Green Building Council Italia, an association specialised in the promotion of a sustainable construction culture, under the consultancy of DIMA (Department of Materials and Environmental Engineering) of the University of Modena and Reggio Emilia for its research on materials and the development of green production processes.
The success story of Gardenia Orchidea Ceramics Group is a perfect combination of the excellent Italian craftsmanship appreciated all over the world and of a technological component firmly oriented towards the future. These values and philosophy find their everyday expression in high-quality products for indoor and outdoor uses, in solutions that are refined both on a technical and on an aesthetical level, in the utmost attention to the detail and in an unmistakable decorative philosophy.