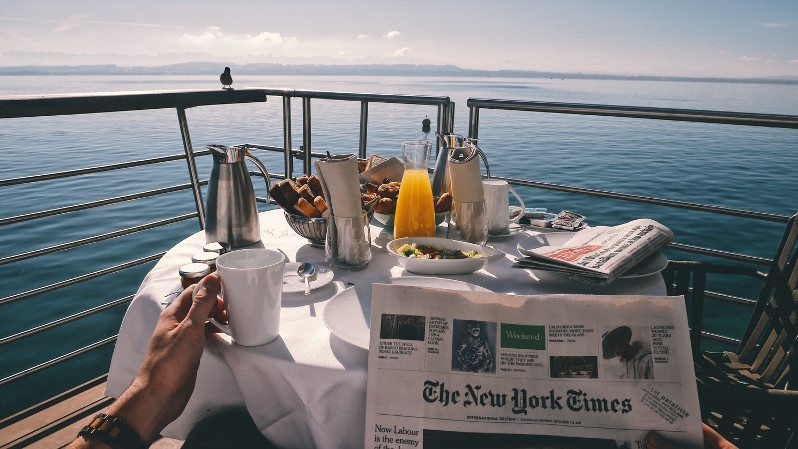 Over the past twenty years, the luxury hotel sector kept growing and fabulous resorts come up every day everywhere. However, not all of them are able to provide an unforgettable experience with perfect hospitality as well as excellence in every aspect.
For this reason, we selected ten examples of luxury hotels worldwide in which the quality of the hotel is combined with extraordinary locations, impeccable services, rooms, shows and environmental awareness.

10. Hotel St Regis – New York
Being the most exclusive facility of the Starwood Hotel Group (recently acquired by Marriott Imperium), this hotel is the reference for selected clients who are looking for highest excellence and absolute quality, in terms of both facilities and services. From its first launch in 1904, this Manhattan hotel has always been associated with the concepts of elegance and absolute quality. Even if this brand is now present worldwide with several hotels, St Regis is still the one and only luxury hotel able to offer a tailored service in each of its facilities. Its main aspect is the mixture of classic elegance with modern style.

9. Mandarin Oriental – Hong Kong
Over the past 50 years, this brand was able to build a reputation of excellence throughout Asia, turning into a global brand that is appreciated everywhere. When the flagship hotel opened in 1963, the facility was located into the highest building of the island. This hotel was able to offer an impeccable service and still is. Mandarin Oriental is considered to be among the most influential hospitality brands worldwide, and the brand is present in over 30 countries. The main characteristic of this hotel is the Oriental style, which is strongly linked to its geographical origin, mixed with a modern and fresh charm that can appeal to every guest.

8. Park Hyatt – New York
The most luxurious brand of the Hyatt Hotel Group (that owns more than ten brands worldwide) aims to provide a unique experience to all guests. Being present in the best holiday destinations in the world, this brand is a true luxury symbol and provides an impeccable service, first class wellness services and rooms similar to artworks. Each Park Hyatt hotel is designed to fully embrace the unique characteristics of its location, being it the elegance of Paris, the exotic charm of Maldives or Chicago American style.

7. Four Seasons – Toronto
Concerning luxury hotels, this brand is probably the best known worldwide. The brand manages over 10 hotels as well as dozens of projects in development. During the last 50 years, this Canadian brand has set the tone regarding the way to conceive hospitality. Its success has always been based on the concepts of innovation, expansion and highest qualitative standards. Established in 1960, the Four Seasons became one of most important luxurious hotels during the '70, being a real pioneer in terms of hotel design, quality of service as well as strategy.

6. One&Only Resorts – Maldive
The fabulous One&Only brand was created in 2002 exclusively for the luxury resort sector. Today it represents one of the most luxurious brand worldwide, thanks to facilities located at the most privileged holiday locations in the world: Maldives, Bahamas, Cape Town. Besides having being recognized several prizes, this "collection" of hotels keeps evolving and is now working on a series of projects, the first of which is One&Only Nature Resorts. This project aims to build facilities in Ruanda, where the last mountain gorillas remaining on Earth live, in the United Arab Emirates and in Australia. Each one of these resorts offers unique experiences in terms of both interior design and fusion with the environment. This hotel also pays great attention to the guests' experience, as guests will be able to enjoy luxurious rooms, real wellness sanctuaries, several activities and impeccable service.


5. Rosewood – Dallas
The history of the Rosewood brand started in 1979 in Dallas, when an old mansion was transformed into a luxury hotel and restaurant: The Mansion on Turtle Creek. The success of this first hotel led the brand to become a symbol of distinction and elegance worldwide. Thanks to the facilities that show a residential style and to the careful attention of the experienced management, today Rosewood is one of the most loved hotels. This result is partly due to environmental sustainability and to a great attention to excellent service. Each hotel is characterized by unique design perfectly in line with the culture, geography and traditions of the location, in order to maximize the "Sence of Place" philosophy which is typical of this brand.

4. Six Senses – Tailandia
Launched in 1995, this brand already won several awards for the excellent quality of its facilities, which are able to guarantee a unique experience to its guests. Usually located in remote and beautiful locations, the Six Senses luxury hotels are characterized by an eco-chic design which is strongly focused on environmental sustainability and a green architectural approach. These elegant resorts obviously offer exquisite wellness centers and unique services such as star glazing, marine biology meetings and even paragliding courses. The key element of this brand is its ability to mix a luxury hospitality with an out of ordinary experience through specific and carefully selected activities.
Guarda qui!


3. Belmond – Venezia
Belmond – also known as Orient Express up to its rebranding in 2014 – is an ultra-luxury hospitality brand that manages a series of 49 iconic hotels, trains and cruises in 24 countries. Its key characteristic is being able to bring together under a single brand some of the planet's most sensational destinations and holidays. The Belmond group will allow you to enjoy a fabulous timeless holiday in Venice, Rio or St. Petesrburg, but you could also choose to live an adventurous holiday at Machu Picchu, travel across the Swiss Alps or the Andes, or even explore the most mysterious places of Myanmar.

2. Aman – Tailandia
Designed to integrate themselves perfectly into the surrounding environment, these luxury hotels are renowned for their spectacular locations, for their architecture inspired by local traditions and for absolute privacy. One key aspect is the informal way used to welcome each guest, in order to make you feel at home immediately and to experiment a total fusion with both the hotel and the surrounding natural environment. The Aman group still keeps researching to offer life-changing emotional experiences. This hotel is the reference for specific passionate groups of guests that consider it the best resort in the world.

1. Soneva – Maldive
The Soneva Fushi Resort was founded in 1995 in the Kunfunadhoo island, Maldives. This uninhabited location gave life to a hospitality project with a pioneering spirit: bring the human being back to the nature. The Soneva group still represents absolute excellence for people looking for an environmentally sustainable as well as emotional holiday. This hotel is the best worldwide not only in terms of hotel quality, spa and resorts, but also of locations and integration with the surrounding natural environment. Passion and innovation are the two key aspects at the basis of Soneva's vision. With its hotels this brand raises the bar in the hospitality industry and also lays the foundations for a new conception in terms of way of life.
Special mention to: Palazzo Versace Luxury Hotel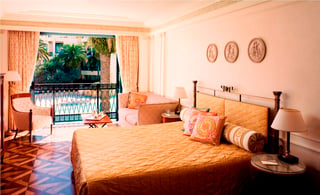 You can find the opulent and luxurious Palazzo Versace in two of the world's best locations: Dubai and Gold Coast, in Australia. In this hotel luxury and the magnificence of furnishings by Versace, one of the major Italian brands and world leader for fashion and design, is mixed with a superior hospitality experience. These facilities ensure an exclusive experience to all guests. Inspired by the classical Italian houses of the Sixteenth century, with landscape gardens, you can distinguish these hotels by looking at their halls with high ceilings and their Italian excellent furnishings. Nothing is left to chance and special attention is paid to textile furnishings with tailored and exclusive Versace design. You will also enjoy superb outdoor locations with pools with mosaic tiles surrounded by palms and flowers, with wonderful landscapes and a large patio to enjoy your meals.